With AIA National President Peter Exley and Carolina Vaccaro, Scholar and Curator
Thursday, April 22, at 4:00 p.m.
Free and open to all via this Zoom link:
https://temple.zoom.us/j/95425410506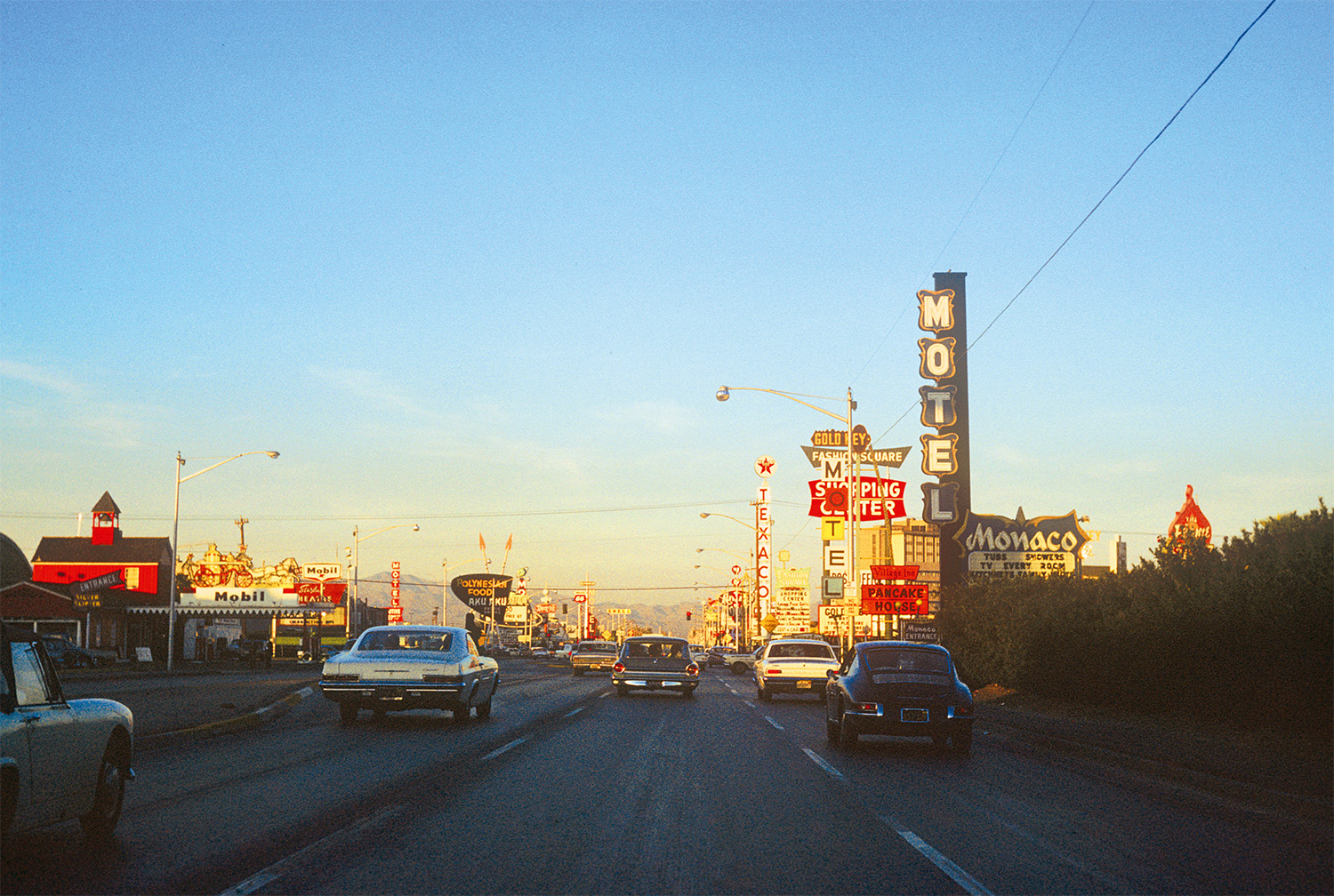 This is the third talk in SAH Philadelphia's The Elusive Philadelphia School; The Many Guises of Philadelphia's Modernism lecture series. Keep your eye on our website for future talks in this series www.philachaptersah.org
"Denise Scott Brown: 'Learning to See'" will be on exhibit at Temple Contemporary from May 20 through September 19, 2021.
Denise Scott Brown is regarded as among the most influential architects of the twentieth century; through her architecture, planning, theoretical writing and mentorship she and her late partner, Robert Venturi are credited with changing the course of American Architecture.
One of the guiding principles underlying this new trajectory is a non-judgmental way of looking at and responding as designers to the everyday built environment. This "Learning From . . ." approach is vividly conveyed in the photography of Denise Scott Brown.
The photos on display document Scott Brown's travels, inspirations and interests through the lens—from the rural vernacular of South Africa to the beauty and banality of European cities, to the significance of pop culture in the American built environment, like the Las Vegas Strip, through its gas stations, billboards, roadside stores, signs, advertisements and more. (https://www.archdaily.com/959625/learning-to-see-denise-scott-brown)
In advance of the show's opening, SAH Philadelphia, in conjunction with the Tyler Department of Architecture is pleased to bring together two prominent architect/scholars in their own right, who learned from, and were profoundly influenced by, their formative experiences with Venturi Scott Brown and their associates.
Peter Exley, FAIA, AIA President, co-founder of the Chicago based firm architectureisfun: Peter Exley has established an internationally-recognized, award winning practice of architecture for children, families and communities elevating the standards of design for learning and play environments. He worked at Venturi, Scott Brown & Associates in the late 1980's.
Carolina Vaccaro is an architect and scholar based in Rome, Italy, and has published multiple works around this topic. Vaccaro worked at the office of Venturi, Scott Brown & Associates in the 1980s. She is the scientific curator and designer of the "Denise Scott Brown: 'Learning to See'" exhibition at Tyler Contemporary.
We hope you will join us for what promises to be a lively and revealing discussion.
The photography of Denise Scott Brown has been featured in a variety of shows and publications, including:
Aperture
(https://aperture.org/editorial/denise-scott-brown-las-vegas/
Graham Foundation
http://www.grahamfoundation.org/public_exhibitions/3878-las-vegas-studio-images-from-the-archives-of-robert-venturi-and-denise-scott-brown
Carriage Trade, N.Y.
https://carriagetrade.org/Denise-Scott-Brown-Photographs
Arch Record / Venice Biennale
http://www.architecturalrecord.com/articles/11824-view-master-the-world-as-seen-by-denise-scott-brown