SAH 2024 Annual International Conference
Albuquerque, New Mexico – April 17-21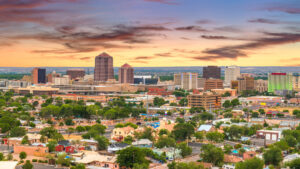 Application Deadline: Friday, December 1, 2023.
The Philadelphia Chapter of the Society of Architectural Historians George B. Tatum Annual International Conference Fellowship helps fund registration, travel and lodging expenses related to attending the annual conference of the Society of Architectural Historians.  For 2024 the amount of the Fellowship is $2,330.
The Fellowship is open to graduate students and advanced undergraduates enrolled in the following programs:
architectural history
architecture
art history
landscape architecture
historic preservation
urban/city/regional planning
at the following colleges and universities located in the Greater Philadelphia region:
Bryn Mawr College
College of New Jersey
Drexel University
Lehigh University
Thomas Jefferson University
Princeton University
Rutgers University
St. Joseph's University
Swarthmore College
Temple University
University of Delaware
University of Pennsylvania
Villanova University
West Chester University
Preference is given to candidates who are not presenting papers at the conference, although the committee reserves the right to make the award to a candidate who is presenting.  Eligible expenses up to $2,330.00 will be reimbursed for travel and lodging.  Additionally, the Chapter will cover an annual student membership (a $55 value) and the national organization will waive the Student Conference Registration Fee (a $168 value).
The Fellow is required to present a program to the Philadelphia Chapter within six months of the conclusion of the Conference.  The program may be on current research or another subject agreed upon by the Fellow and the Chapter officers.  Reimbursement of $125.00 of the total eligible expenses will be withheld until this presentation is made or will be forfeited by the Fellowship winner.
Submit applications with attachments via email to the Philadelphia Chapter SAH at tatumaward@philachaptersah.org no later than Friday, December 1, 2023.
The Fellowship recipient will be notified no later than Monday, January 15, 2024.
Questions may be submitted to tatumaward@philachaptersah.org
Applicants must submit the following:
A single-space cover letter, not to exceed two pages, listing research interests, accomplishments to date, and professional goals
CV or resume
Name and contact information of advisor or principal professor
For more information on the Philadelphia Chapter SAH visit www.philachaptersah.org
Details of the 2024 SAH Annual International Conference in Albuquerque, NM, April 17-21,  are online at: https://www.sah.org/2024
_________________________________________________
George Bishop Tatum was born in Cleveland, Ohio in 1917 and educated at Western Reserve Academy and Princeton University. After a stint as a Captain in the India-China division of the Air Service Command in World War II, he returned to Princeton where he completed his M.F.A. in 1947, and his Ph.D. in 1950. Dr. Tatum taught art history and architectural history at both the University of Pennsylvania and the University of Delaware, and advised two generations of architectural historians including Harold Cooledge, William Murtaugh, Matthew Baigell, and Robert B. Ennis. He retired from teaching at Delaware in 1978.
Tatum was a founding member of the Philadelphia Chapter of the Society of Architectural Historians and served as its first Vice President, from 1964 to 1966. He was a Fellow of the Athenaeum of Philadelphia and Honorary Member of the American Institute of Architects. He is perhaps best remembered for his book, Penn's Great Town: 250 Years of Philadelphia Architecture Illustrated in Prints and Drawings, a catalog of a major exhibition of the same title held at the Philadelphia Art Alliance in 1961. Roger W. Moss, Director Emeritus of Athenaeum of Philadelphia, called Penn's Great Town "the first modern book to examine the entire sweep of Philadelphia's architecture, combining historic images, identified as to source and accompanied by the thoughtful and carefully researched brief essays of genuine merit." Dr. Tatum passed away in Danville, CA, at the age of 91 in October 2008.