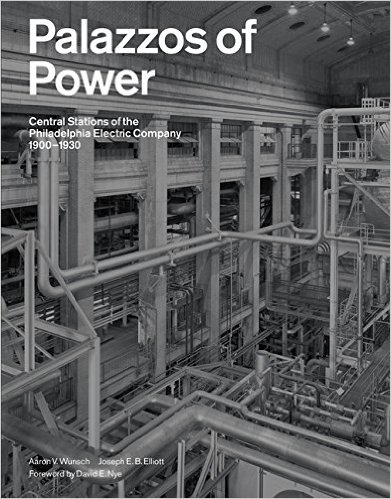 with author Aaron V. Wunsch and photographer Joseph E. B. Elliott
Wednesday, November 2, 2016
Center for Architecture + Design, 1218 Arch Street, Philadelphia
Lecture 6:00-7:00 p.m., Reception & book signing 7:00-8:00 p.m.
"If it isn't Electric, it isn't Modern." Such was the slogan of the Philadelphia Electric Company, developer of an unprecedented network of massive metropolitan power stations servicing greater Philadelphia at the turn of the twentieth century.  These once-brilliant sentinels of civic utility and activity were designed to convey 'solidity and immensity' in an age of deep public skepticism.  They now stand vacant and decaying, a blight in the eyes of city planners and a beacon to urban explorers.  Join Aaron Wunsch, assistant professor in the University of Pennsylvania's Graduate Program in Historic Preservation, and Joseph Elliott, renowned photographer and Professor of Art at Muhlenberg College, as they discuss the first book on the buildings and machines that made possible the electrification of the United States.  Books will be available for purchase and signing.
This event is free, but registration is required at
http://aiaphiladelphia.org/events/palazzos-power-central-stations-philadelphia-electric-company-1900-1930-0
Sponsored by AIA Philadelphia's Historic Preservation Committee, the Young Friends of the Preservation Alliance, the Delaware Valley Chapter of the Association for Preservation Technology, the Philadelphia Chapter, Society of Architectural Historians, and the Oliver Evans Chapter of the Society for Industrial Archaeology.