Curator's Talk & Tour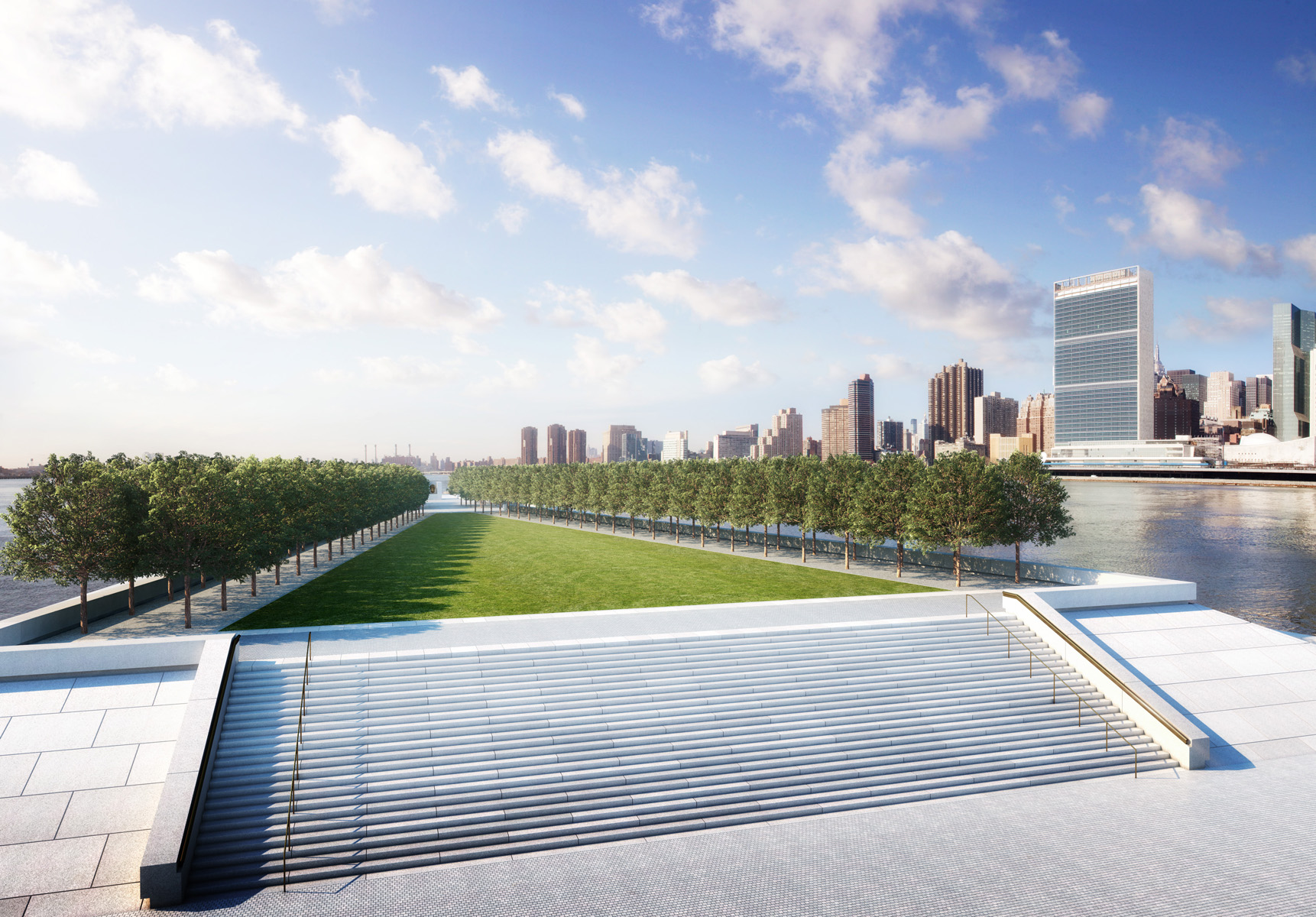 In 2012, the Franklin Delano Roosevelt Four Freedoms Park was completed posthumously as one of the last great projects of the visionary architect Louis Kahn (1901-74). Built in New York City, within view of the United Nations, the inside story of the Park's design, the sudden death of its architect, the near-bankruptcy of the city, and the remarkable effort that brought the project to realization forty years after its conception, offers an unusual perspective on the making of public space today.
In these PAIRED EVENTS, William Whitaker will lecture about the project and its realization and – two days later – will lead an on-site tour of the Park. Original drawings and Kahn's model of the park will be on-view at the talk venue for the exhibition: Harriet Pattison: Gardens & Landscapes (on view through July 15).
TALK:    Thursday, June 16th, 2016, 6:00 p.m. (rescheduled from 04/28/16)
Kroiz Gallery, Univ of Pennsylvania Architectural Archives, 220 S. 34th St.
Free, but space is limited, reservations required by email at info@philachaptersah.org or by phone to Bill Whitaker at (215) 898-8323
TOUR:   of FDR Four Freedoms Park, Roosevelt Island, New York City
date to be determined, if interested please let us know by email at info@philachaptersah.org or by phone to Bill Whitaker at (215) 898-8323