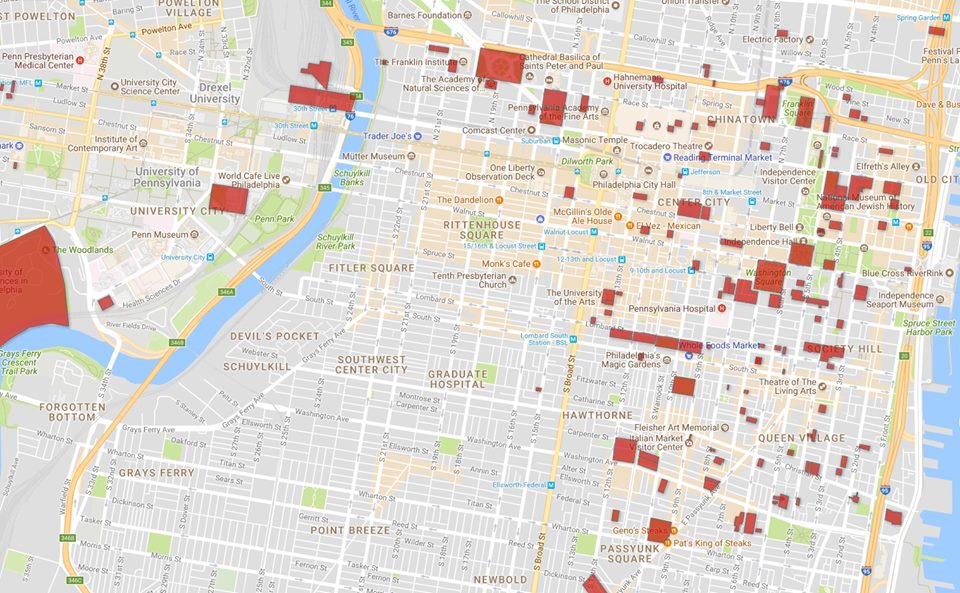 The location of more than 200 historical period burial grounds in Philadelphia can now be viewed on the Philadelphia Archaeological Forum's Historic Burial Places Map and Database  – and the GIS data set can be downloaded as a shapefile at http://www.phillyarchaeology.net/paf-activities/burial-places-forum/historic-philadelphia-burial-places-map/
As longtime advocates for those who can no longer speak for themselves, PAF is lobbying for clearer municipal laws that compel developers to handle burial remains respectfully. We have therefore created this extensive geographical database (GIS).
It is PAF's intention that, in addition to being useful to historians, archaeologists, and other researchers, consulting the database of known cemeteries and private family plots will become a starting point in the process of due diligence of both developers and the city of Philadelphia when considering new projects.
The database, originally the personal research of archaeologist Kimberly Morrell, has been assembled from historic maps, newspapers, academic theses and other sources. Research is ongoing, but the database is the most comprehensive such resource to date.
Learn more about how this resource was made and how to use it at http://www.phillyarchaeology.net/paf-activities/burial-places-forum/historic-philadelphia-burial-places-map/