This Mon., Feb. 26, 2018, the Delaware County Planning Department will be hosting a public meeting to discuss the master plan for Little Flower Manor, a 33-acre open space site located on Springfield Road in Darby Borough and Upper Darby Township.
The meeting is at 7:00 p.m. at  the Darby Borough Community Center, 1022 Ridge Avenue, Darby, PA.  No registration is required.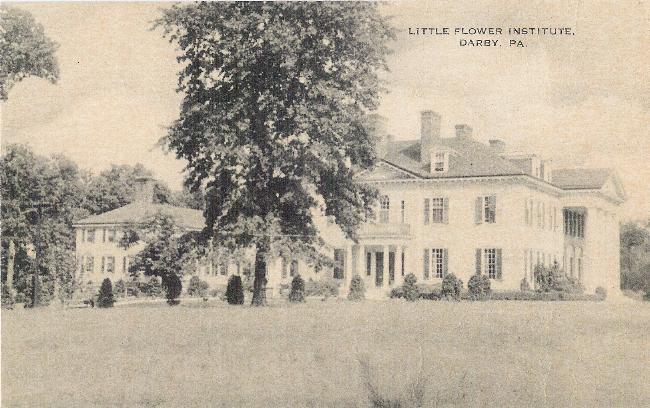 The site is slated to become the largest County-owned park among eastern Delaware County municipalities and features Woodburne, a stately residence designed by Horace Trumbauer in 1906. In the 1930s it was home to the Little Flower Institute, a girls orphanage operated by Sisters of the Divine Redeemer.  In the 1970s it became a nursing home, Little Flower Manor, closing in 2005. Currently the fate of the historic property remains uncertain. Project overseers invite public comment on desired uses of Woodburne and its adjacent open space.
For more information visit http://www.co.delaware.pa.us/planning/currentprojects/LFMPublicMeetingNotice2.html
and
http://www.co.delaware.pa.us/planning/currentprojects/LittleFlowerManorMasterSiteDevelopmentPlan.html