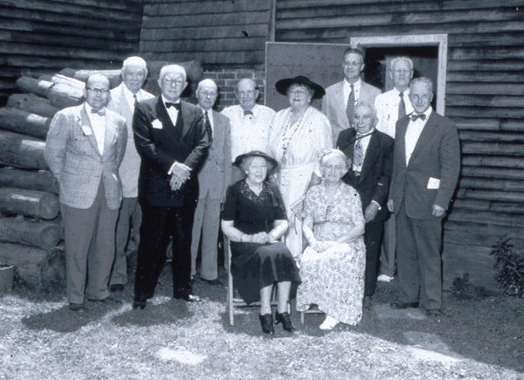 Wednesday, February 24, 6:00 p.m.
Athenaeum of Philadelphia, 219 S 6th St
Free for Philadelphia Chapter SAH & Athenaeum members,
$10 for all others, payable on site.
Registration requested at info@philachaptersah.org
The Louise duPont Crowninshield Award is the highest honor given by the National Trust for excellence in historic preservation.  Yet many of the current generation of preservation professionals knows very little about the woman for whom this award is named.  Sister to Winterthur 's Henry Francis du Pont, Mrs. Crowninshield was actively involved in the creation of the historic preservation movement in Delaware, Massachusetts, Virginia, and Washington, D.C.  She worked tirelessly on behalf of the National Council of Historic Sites and Buildings as it struggled to establish what later became the National Trust for Historic Preservation.
Join us for this presentation by Kim Burdick, advisor emeritus to the National Trust for Historic Preservation and site manager at the Hale Byrnes House in Newark, DE.  Kim is an award-winning public historian and educator.  Her work on Delaware history and folklife can be found in the University of Delaware's Special Collections at Morris Library, the Delaware Historical Society, and at Hagley Museum & Library.
This is the first program in the Philadelphia Chapter SAH's 2016 commemoration of both the 50th anniversary of the National Historic Preservation Act and the Centennial of the National Park Service.