Please join the Philadelphia Chapter SAH for our annual meeting of the Members and program.
The "Lady Architect": (Re)Discovering the Career
and Clientele of Minerva Parker Nichols (1862-1949)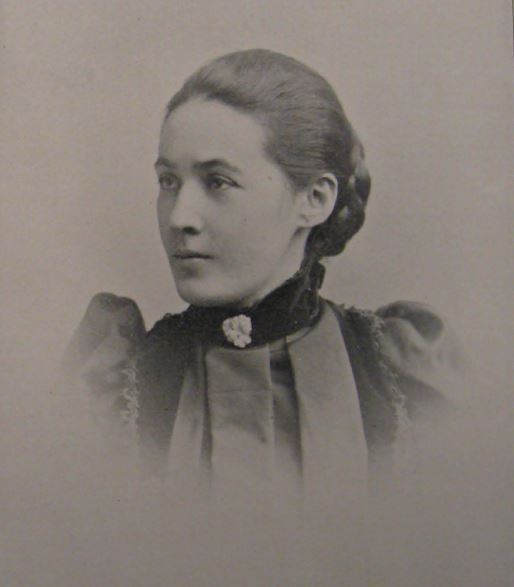 by Margaret (Molly) Lester, Research Associate for PennPraxis and creator
of the Preserving Minerva website, www.minervaparkernichols.com
Wednesday, May 16 at 6:00 p.m.
at The Athenaeum of Philadelphia,
219 S. 6th Street
The program will begin following the annual meeting of the Members.
Free for Phila Chapter SAH members.
$15.00 for non-members, payable on site.
Registration requested at info@philachaptersah.org
Although her formal independent practice lasted just eight years and was concentrated in the Philadelphia area, Minerva Parker Nichols (1862-1949) built a career and clientele of architectural and social significance in the late nineteenth-century's professionalizing field of architecture. Trained as an apprentice, Nichols designed over 60 commissions nationwide, earning plaudits and extensive press coverage from her peers. Yet, she is rarely recognized today for her contributions to the field of architecture—in particular, on behalf of female clients and women's clubs in an era of growing economic independence for women. This oversight neglects one of the earliest case studies of a woman successfully contributing dozens of structures to the American built environment—including spaces explicitly for women—and creating a business model as an independent female architect where there was none. This talk is based on research that began 7 years ago for a Master's thesis, and continues today.
Margaret (Molly) Lester is a Research Associate for PennPraxis, the center for applied research, outreach, and practice at PennDesign.  Her portfolio includes research, documentation, and field survey projects related to historic buildings and landscapes, ranging from eighteenth-century historic sacred places to twentieth-century public golf courses. Previously, she worked as a freelance architectural historian and preservation planner, a national program director for Partners for Sacred Places, and an architectural historian/historic tax credit consultant for Heritage Consulting Group. She holds a Master of Science in Historic Preservation from the University of Pennsylvania and a Bachelor of Architectural History from the University of Virginia.